Mark Runco, Ph.D., received his B.A. from Claremont Men's College and M.A. and Ph.D. from the Claremont Graduate School. His doctorate is in cognitive psychology. He taught at the University of Hawaii, Hilo, and California State University, Fullerton, and then joined the University of Georgia at Athens in 2008. There, he was the E. Paul Torrance Endowed Professor of Creative Studies. He recently accepted a position as the Director of Creativity Research and Programming for Southern Oregon University. He has been Senior Editor of the Creativity Research Journal since its founding in 1989 and is the co-editor of the second and third editions of the Encyclopedia of Creativity (Academic Press). His textbook on creativity, also published by Academic Press, appeared in 2007, was revised in 2014, and is being revised again in 2019. He has received the Lifetime Achievement Award from the National Association for Gifted Children. Author of approximately 300 books, chapters, and articles in the area of creativity, he is a Fellow and Past President of the American Psychological Association's Division 10 (Psychology of Aesthetics, Creativity, and the Arts). His empirical research focuses on divergent thinking and creative ideation.
Frank Loesche
Senior IT & Analytic Associate
Frank Loesche studies the process of Creative Problem Solving, and more specifically the Eureka moment. As a Ph.D. student, he examines that sparse and fleeting moment when solutions fall into place from different perspectives. His research project spans the fields of engineering, psychology, and creative arts and is situated within the interdisciplinary and international doctoral training centre "CogNovo" at Plymouth University (U.K.). Previously, he completed studies of Computer Science in Dresden, Brandenburg, and Berlin (Germany) with a Bachelor and a Master of Science degrees. He also worked for almost a decade as a Software Engineer at Advanced Micro Devices (AMD) and GLOBALFOUNDRIES developing tools to analyze yield in the semiconductor industry. In his current research and daily work, he draws from his diverse theoretical and technical knowledge and his experience from artistic performances to understand the creative process.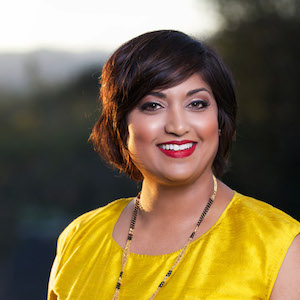 Ivonne Chand O'Neal
Senior Research Fellow
Ivonne Chand O'Neal is Senior Research Fellow at CTS and brings more than 25 years of experience in the fields of research and evaluation to the work of building equitable learning opportunities for children, youth, and families. She received graduate training in cognitive psychology with an emphasis on creativity and program evaluation, serving as a researcher on the Good Work Project, a collaboration between Claremont Graduate University, Harvard Graduate School of Education, and Stanford University. She then served as an Associate Curator for the Museum of Creativity Project, followed by her work as Project Director and Co-Investigator at the David Geffen UCLA School of Medicine, where she studied creativity at the Cousins Center for Psychoneuroimmunology. Prior to joining CTS, she served as the founding Director of Research and Evaluation for the John F. Kennedy Center for the Performing Arts where she designed the first center-wide research agenda comprised of more than 25 national and international research studies examining the positive impacts of the arts on society. Projects included examining the impact of such programs as Changing Education through the Arts, Alvin Ailey American Dance Theater, National Symphony Orchestra, Washington National Opera, Scottish Ballet, Any Given Child, Ballet with Suzanne Farrell, Theater for Young Audiences, and the One Mic: Hip Hop Culture Worldwide Festival, and assessing accessibility to the arts for K-12 students living with disabilities. Through this work, she has presented and published widely on issues of artistic and imaginative development, arts access and equity, participatory evaluation, and arts assessment. Her book, Arts Evaluation: Measuring Impact in Schools and Communities, will be released by Palgrave Macmillan in Fall 2017.